Medium difficulty – Preparation 10 minutes – Cooking 15 minutes
Ingredients for 4 people
350 g of bucatini | 200 g of fresh cleaned anchovies | 2 cloves of garlic | 40 g of fresh breadcrumbs | 20 g of flaked almonds | A spoonful of flour | A glass of vernaccia (Tuscan white wine) | Parsley to taste | Extra virgin olive oil to taste | Salt to taste.
What we need: Frying pan, pot
1. We thoroughly wash and wash the anchovies. We remove all the thorns and flour the fillets thus obtained.
2. Cut the garlic into very thin slices and brown it in a large pan with 6 tablespoons of oil. Add the anchovies, cook them for 3 minutes and sprinkle with the vernaccia.
3. Clean the parsley, wash it, dry it and mince it. Let's add a heaped spoonful to the fish, season with salt and cook for about 5 minutes.
4. We brown the crumbled breadcrumbs and the almond flakes in a pan with 2 tablespoons of oil, stirring frequently to avoid that they become too colored.
5. In the meantime, boil the pasta in salted water and drain it al dente. Pour it into the pan with the fish and keep it on medium heat for a couple of minutes.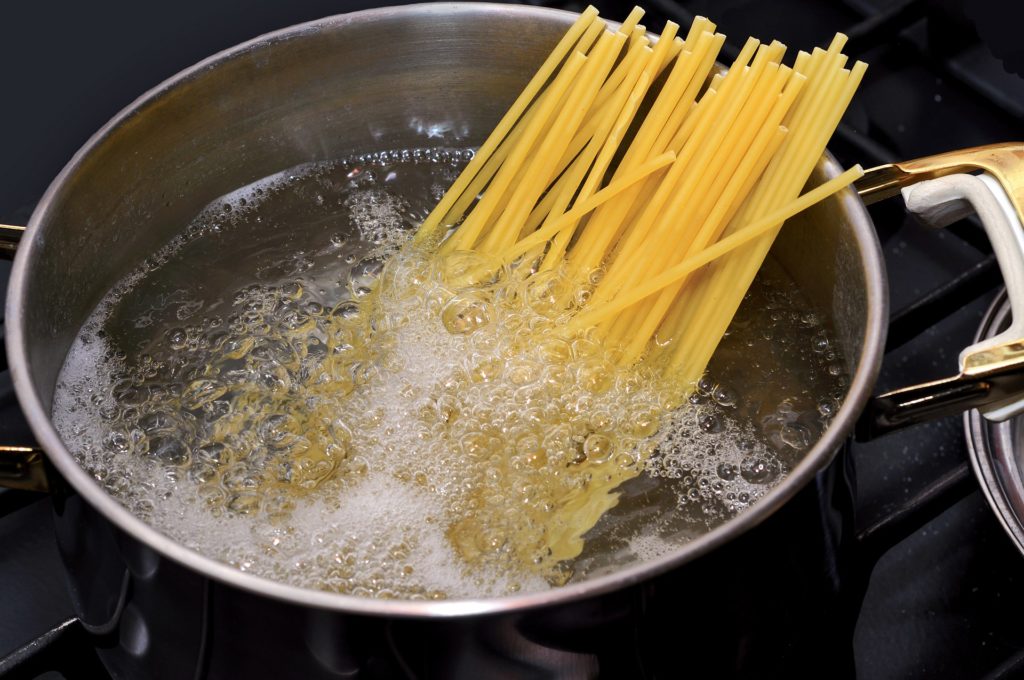 6. We serve the dish after sprinkling it with the fried breadcrumbs and the almond flakes.