Easy difficulty – Preparation 20 minutes – Cooking 15 minutes
Ingredients for 4 people
350 g of fresh egg lasagna | 40 g of pine nuts | 100 g of basil | 40 g of grated pecorino cheese 40 ml of extra virgin olive oil A clove of garlic Salt to taste
What we need: Pot, skimmer, tea towel, blender, oven dish
1. Boil the lasagna in boiling salted water, drain them gently al dente with a slotted spoon, then let them cool on a kitchen towel, drying the excess water with another tea towel.
2. We prepare the pesto, using an ideal variant for this recipe: we leaf through the basil, put the leaves in a colander and wash them under running cold water, then dry them with a cloth.
3. Transfer the basil leaves to a blender. We add a pinch of salt and blend everything. Add the previously grated pecorino to the chopped ingredients, leaving two spoons aside, which we will use later. We combine the olive oil, little by little.
4. Add the peeled garlic and pine nuts to the mixture. Let's still whisk: we have to get a nice creamy pesto.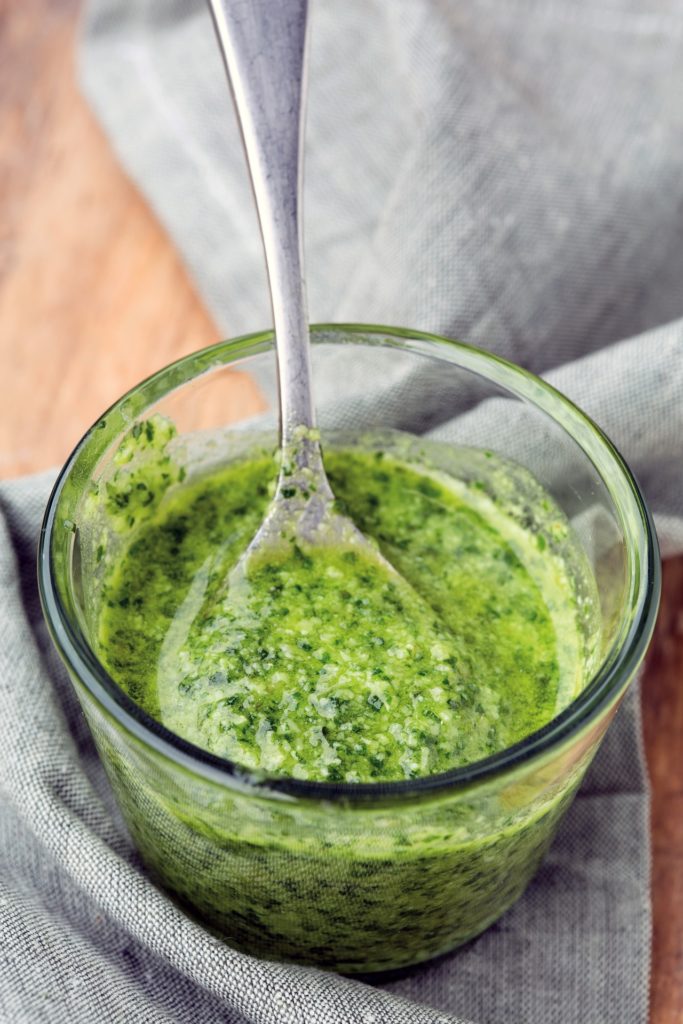 5. In a baking dish, place a thin layer of pesto, continue with one of pasta and repeat the process for the other layers until the ingredients are completed.
6. On the last layer of pesto, distribute the remaining pecorino cheese, then cook the lasagna in a hot oven at 200° C for 10 minutes, until they are well gratinated.