Difficulty: Low – Preparation: 10 min – Cooking: 20 min
Serves 4
400 gr of red mullet | Lemon peel | Salt and pepper, to taste | Oil to taste | Parsley, to taste
1. We clean the mullet by removing the entrails. Dry them and put them on a lightly oiled aluminum foil. Add a drizzle of olive oil, grate a lemon, complete with salt and pepper and put a few leaves of parsley on top of the fish. We close the aluminum foil very tightly, to prevent liquid from coming out during cooking.
2. We put the foil in the oven at 200 ° C for 20 minutes. At the end we remove the foil from the oven and place the red mullets on a serving dish.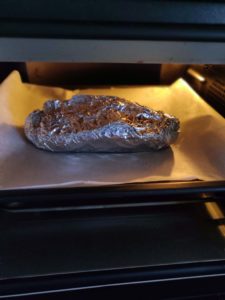 3. A little trick to find out if the mullet is cooked: open the foil and check that the eye of the mullet is white.