Difficulty Low – Preparation 10 minutes – Cooking 10 minutes
Serves 4
320 g of sedanini | 150 g of robiola | 100 g of tuna natural | 200 g of peas | 2 untreated lemons | Basil, to taste | Laurel, to taste | Salt, to taste.
1. Put a saucepan on the fire with plenty of water. We add salt and flavor it with a bay leaf and lemon zest grated. Reached the boil, let's throw in the sedanini.
2. We also add peas, but let's keep a part of it, to be used to finish the dish. In the meantime, let's drain well tuna, depriving it of the water of storage.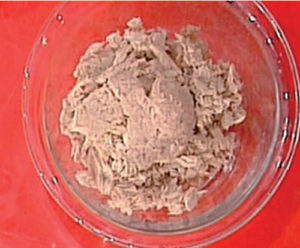 3. We blend 3/4 of the tuna together robiola cheese, grated zest and lemon juice, a pinch of salt and some basil leaves. Self necessary, we also add a some pasta cooking water.

4. Set the cream obtained in a bowl and add the remaining tuna. We drain the pasta with peas and add it to the dressing. We mix well, for flavor all sedanini.
5. Place everything on a plate serving. We decorate on the surface with a handful of peas raw, we sprinkle with zest of grated lemon and finish with some basil leaves